This is one of the first questions that may come to you after creating a telegram channel. The possibility of registering the Telegram channel and other social networks such as Instagram in the Google search engine has made the owners of the Telegram channel think of using Google search results to display themselves to new contacts. That is why in this article from Pooneh Media, we intend to answer the question "How to register our Telegram channel in Google".
You might think that displaying the Telegram channel on the results page would only increase the number of Telegram channel members. But the truth is, when your Telegram channel or Instagram page is on the first page of Google; Its great impact on gaining reputation and branding for your business will be quite noticeable.
Telegram channel registration tutorial in Google
The tutorial for registering a Telegram channel on Google is as follows: "Before doing anything, you should modify the content of your Telegram channel, which means that the content provided is useful and practical for your audience." The main reason for doing this is that search engines are currently looking for efficient and useful content that can meet the needs of searchers. If you do not pay attention to the content and register the Telegram channel in Google; By doing so, you have only reduced your credibility with Google. Here are some things to keep in mind when optimizing your Telegram channel:
The last posts of the channel
Minimum number of group or channel members
Content of posts published on the channel
logo
Register Telegram channel in Google search engine
Telegram channel registration in the Google search engine is usually done in the following way: "You mediate your Telegram channel information to a site to provide information about you in the form of a news report to Google. "You have to remember that the ranking of the website and the page where you are going to be introduced will have a huge impact on the result, so you must pay special attention to it." The information you need to provide to Google to get your channel recognized is:
Main channel link (remember that the join link is not suitable for this).
Select keywords (you should find between 8 and 10 keywords for your Telegram channel.)
Telegram channel quality logo image or a screenshot of the channel
Brief description of the Telegram channel
Telegram channel title
How to register a Telegram channel in Google
In this section, we will explain the method of registering the Telegram channel in Google. The title of the channel you want to submit to Google must match the theme of your channel. Keep in mind that in such situations it is better to focus on keywords to first be known through the subject of your business. For example, suppose you have a telegram channel selling antique items; In such cases, as long as your channel has less than 10,000 members, you should focus on choosing names such as "Antique Sales or Antique Store." Use your brand name as a channel after you have become somewhat familiar. For example, change the name of your Telegram channel to "Caesar Antique Store".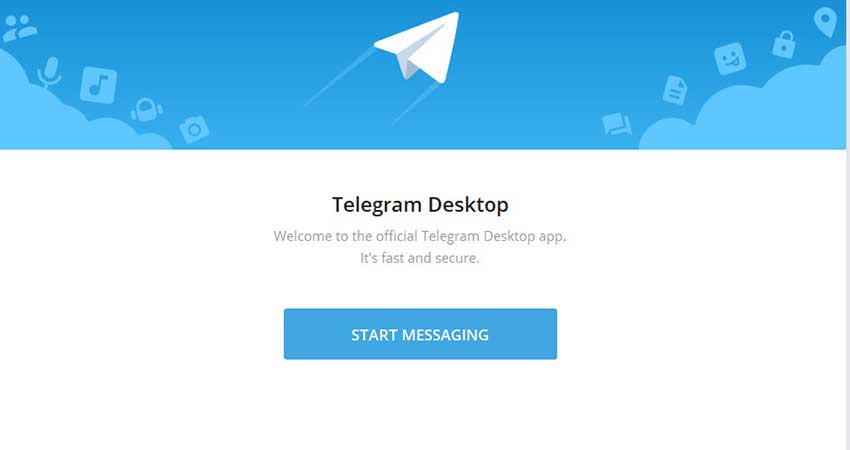 Register Telegram channel for free
Submitting a free Telegram channel to Google is one of the easiest things anyone can do; But the point to remember in the meantime is that registering a telegram channel when done without any specialization, will not have a special result for you, and by doing so, you will simply be in the list of Google results or the so-called site. You index yourself. You may think this is a very big step. But keep in mind that Google users will never go to the second page of Google; So SEO people believe that the best place to hide a corpse is the second page of Google. So in this way, it can be concluded that the best way to be displayed in Google is to leave the desired information from your channel to experts so that you can easily achieve a good position in Google results.
Advertising Telegram channel on Google
Advertising Telegram Channel in Google, along with the use of various advertising and membership methods, is one of the methods that business owners have recently resorted to. But there is a point that you must pay attention to and that is: "When you want to advertise your Telegram channel on Google, you must do it through a reputable site and a news report or an advertising banner. . " An important issue here is the use of reputable sites with topics related to your telegram channel; Because if you post your ads on an unreliable website whose subject matter has nothing to do with your channel topic, it will backfire and your telegram channel ranking on Google will drop.
Advertise the channel on Google
One of the best ways for you to use Google ads or Google AdWords is to advertise your channel on Google if you have a lot of planning and budget for it. Use Google AdWords when done wisely and planned by professional and experienced people; Undoubtedly, it will have a great result for you. But keep in mind that if you are going to use Google ads, you need to optimize the content of your Telegram channel before you spend and start these ads so that every visitor who enters it, your content Find it useful and valuable.
Free registration of Telegram Group in Google
Free registration of Telegram group in Google For businesses that make extensive use of Telegram channel and group, it is by using free blogs, to provide the link related to Telegram group or Telegram channel to Google search engine. This method is free and very simple. In addition, it can produce good results for you in the long run. But you need to do the following things carefully and consistently, which will take a lot of time:
Generate unique and efficient content for blog pages
Publish new content at various intervals
Put the link of Telegram channel and Telegram group to introduce your channel or group to Google
Also, another thing you should know about registering a Telegram group in Google is that you should apply all the items related to the optimization of the Telegram channel title to the Telegram group title as well.
Conclusion
By registering a Telegram channel in Google, people who search for their favorite channels through Google and other search engines will find your Telegram channel and become a member of your channel, and you can easily use your Telegram channel. Make money.